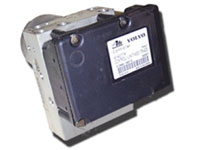 When the ABS light appears on the dash in your Volvo, 9/10 times dealers and garages will put it down to the ABS ECU Module being at fault.. this is because it's a very common fault with these units.
We can successfully test and repair these units. Most garages would advise of buying a new unit, not being aware that there are companies out there who can repair these modules.
Be coming to us, you get a quality repair job to your ABS Control module and a full 12 months (1 Years) warranty, the same warranty you'd get from buying a new unit but at a fraction of the price.
So before you dig deep in your pockets, pick up the phone and give us a call on 0208 853 5000 today!