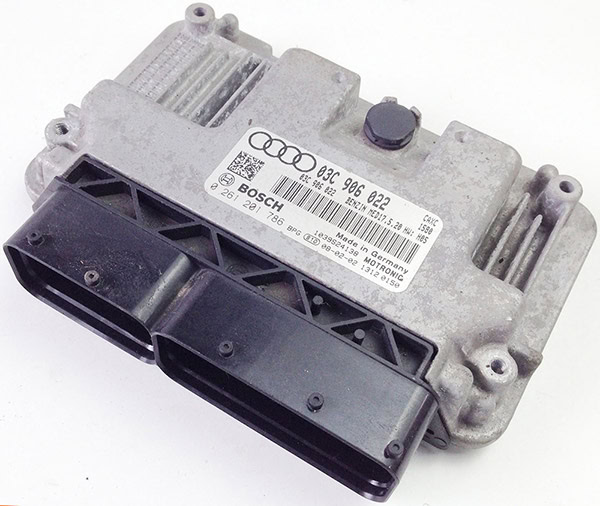 A workshop in Wincobank, Sheffield sent an ECU in for a 2008 VW Golf 6 1.4 TSI. They advised it was a non starter and after completing our ECU Testing, we confirmed the unit was faulty and repairable.
We stripped the ECU down but found no visible damage to the board or components. On testing we soon realised the main processor had failed and is not responding to any requests.With authorisation from the customer we proceeded to repair the ECU and then re-tested it to confirm the repairs were successful.
This 2008 VW Golf MK6 is fitted with a Bosch MED 17.5.20 Engine ECU. We're able to fully test & repair this type of Engine ECU Module so if you have a VW Golf MK6 with a suspected ECU fault, then get in touch today. You can email us, drop in or call 0208 853 5000.