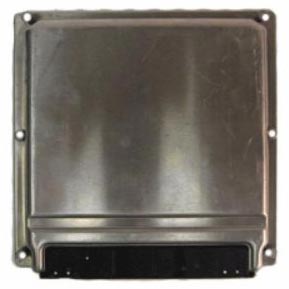 A workshop in Waltham Abbey, Essex, sent an ECU from a 2001 Mercedes SLK320 to us after extensive diagnostics. Which narrowed down a no-communication problem to be caused by a faulty engine ECU. The customer had returned from holiday to find the vehicle was a non-starter and tried to jump start with no luck. Below are the faults listed for us.
No Communication
No Fuel / No Spark
Non Starter
The garage sent the ECU over for testing + repairs and we immediately found the circuit board to be damaged. Upon further testing, we were able to communicate with the ECU when going directly onto the chips but the data stored was corrupted.
We notified the workshop of the damage found on intial test and got authorisation to proceed with repairs. To repair this ECU it was necessary to replace the Eeprom 5P08 chip, repair the tracks and rework the board. We finally flashed the ECU with new software and re-tested it to confirm all was working.The repaired ECU was returned to our customer with a 12 month warranty.
The 2001 Mercedes SLK320 is fitted with a Bosch ME2.8 Engine ECU. We're able to fully bench test + repair this type of ECU unit so if you do have a Mercedes SLK 320 and suspect a faulty ECU. Then get in touch today. You can email us, drop in or call 0208 853 5000.