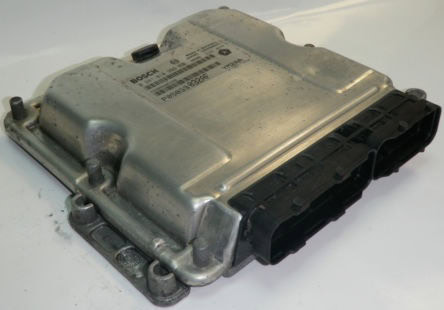 The customer said the vehicle starts ok but has no throttle response (the car runs but won't rev, just ticks over). A dealership diagnosed the vehicle as having a faulty engine ECU after replacing the throttle position sensor. The customer sent the unit in for our ECU Testing + Repair services.
We have a bespoke test ring which allows us to simulate the ECU running on the vehicle. We were able to identify the fault within the ECU as it was not accepting any response from the TPS (Throttle Position Sensor). We replacement the fault component and re-worked dry joints. The ECU then passed on the final test rig and was sent back to the customer.
This diesel Jeep Grand Cherokee 2.7CRD is fitted with a Bosch EDC15C5 Engine ECU. We're able to fully Test + Rebuild these units. If you have a Jeep ECU fault, get in touch with us today. You can email us, drop in or simply call us on 0208 853 5000.