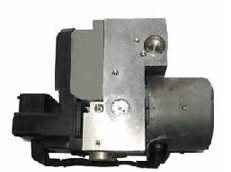 The problem with the Vauxhall Omega's is so common, we are actually repairing on average 3 units a week. It is mostly common on the Vauxhall Omega 2.5 2000 model but of course does effect them all through the entire range. When the ABS module fails, symptoms can be any of the following:
Traction Control Light Showing on Dashboard
ABS Light Showing on Dashboard
Dashboard Lights not working
Complete ABS Failure
No Communication
Speed Sensor Signal Failure
We do try to stock these units because of the popular demand and for those that we don't carry stock units, we carry all parts required to carry out successful repairs, using only genuine parts and offering a full 1 Years warranty.
The most common part numbers we receive on a weekly basis are:
0273 004 206
0273 004 208
We have received more than 10 variations in part numbers but those two are most common for this type of failure.
Most garages will tell you the unit needs to be replaced with a new unit only, main dealers will tell you the same – WE can repair them, for a fraction of the cost and issue the same 1 Years full warranty.
For more information on our services, our procedures and a quotation, please call us today on 0208 853 5000