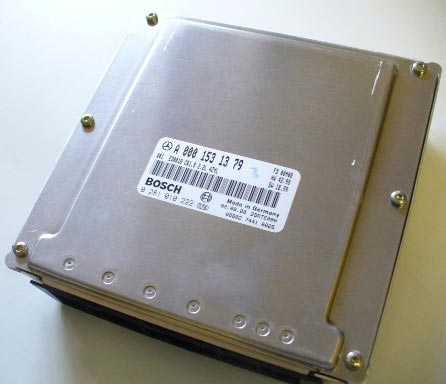 The customer reported that he was driving along when all of the sudden the engine switched off and would not start. Diagnostics showed a blown 7.5 amp fuse and replacing this did not fix the problem and was advised that there is possible ECU damage.
We tested the ECU and found that the unit was in fact faulty. The customer authorised us to proceed with repairs and we replaced the main processor and the 8-way EEprom. Retesting the ECU proved that the unit was now fully functional and we returned it to our customer with a 12 month warranty and no need to program it – it was fully plug & play!
Other common faults associated with Mercedes Vito ECU's include:
Non starting
No comunication with CDI
Fuel pump shut off valve y73/75 code
Burnt out from wiring conection failures
EDC light always on
Restricted to 3000rpm
Fuses (7.5amp) keep blowing
Won't rev up at all
Grey smoke
Start Error ( Immobiliser Problem! )
We used new genuine OEM components when repairing this ECU to ensure that the rebuilt ECU meets & exceeds OE specifications.
This Mercedes Vito van is fitted with a Bosch EDC15C0 Engine ECU and we're able to fully test & repair this type of ECU unit. If you have a Mercedes Vito van with a suspected ECU fault, then get in touch today to find out how we can help you. You can email us, drop in or call 0208 853 5000.