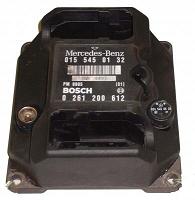 We are currently taking a high number of calls whereby customers are experiencing the common miss fire faults indicating coil packs and faulty ECU units. We can repair the ECU units but please understand, once we send it back to you – you MUST change your coil packs (Yes, even if you've done so already) because if you fitted new coil packs whilst the faulty ECU was still connected, then the new coil packs would have gotten damaged.
Failure to change coil packs before refitting the repaired ECU unit will result in blowing the ECU out again and may void your repair warranty. So please, change your coil packs before refitting the ECU.
Most common units are the black BOSCH units with part numbers 0261 200 612 and 0261 200 614.. others as well but those are the most common.