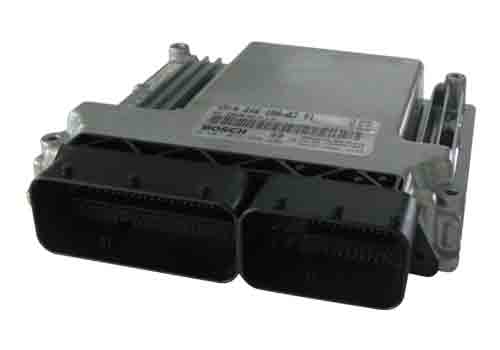 The customer said his vehicle was running fine but failed to start one morning. Having had it diagnosed locally as a faulty ECU, the customer sent the unit in for testing.
When we received the ECU the initial inspection did not show any problems but the unit did fail on our advanced ECU testing rig. The customer was advised of the faults and was happy for us to proceed with repairs. We replaced the faulty components and retested the unit – the ECU passed our final test and we returned the unit back to the customer.
Note: We were able to identify that the ECU damage was caused by a faulty starter motor circuit, so the customer was advised to have the starter and wiring checked along with any relays/fuses. – it is common for the connections to become corroded.
This Mercedes C220CDi was fitted with a Bosch EDC16C2 Engine ECU. We're able to fully Test & Repair this type of unit. If you have a Mercedes with a Faulty ECU, contact us today to find out how we can help you. You can email us, drop in or call on 0208 853 5000.