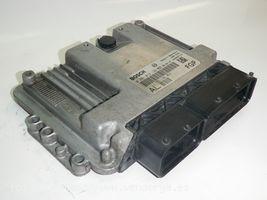 Customer suspects ECU damage after he accidentally connected the battery terminals the wrong way round. The engine does not crank and the vehicle does not start, so he sent the ECU in for testing.
Our ECU Testing confirmed that the engine ECU had been damaged (Spiked) due to the battery terminals being fitted the wrong way round. We were able to fully rebuild the unit and it passed on our testing rig.
The LDV Maxus was fitted with a Bosch EDC16C39 Engine ECU. If you have an LDV with an ECU fault then get in contact today. You can email us, drop in or call on 0208 853 5000.