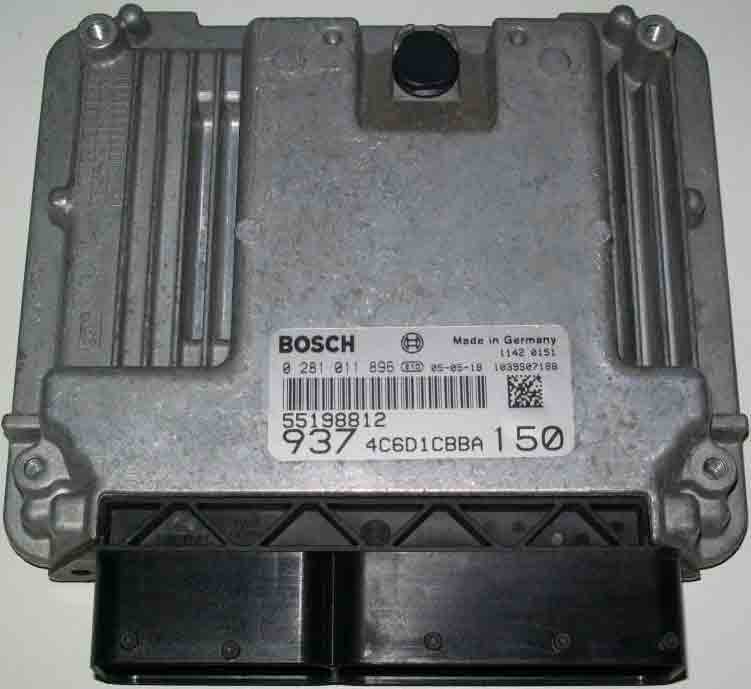 The customer of this 2004 Alfa Romeo GT 1.9JTD was having problems with the vehicle starting. Diagnostics showed that the immobiliser was bringing up an invalid login code and not recognising the key properly. They had a new key coded but the fault was still present and the car was not starting so they sent the unit to us for ECU Testing.
We tested the ECU unit and found that the immobiliser was damaged and had corrupted data. This would cause the immo code to be calculated incorrectly and lock out the ECU so the vehicle would not start. The customer authorised repairs and we replaced the 8-way EEprom and reflashed it with latest software and made sure the immobiliser code was calculated correctly. We retested the ECU and it passed with the Immo system fully functional.
We used new genuine OEM components when repairing this ECU to ensure that the rebuilt ECU meets & exceeds OE specifications. The repaired ECU was returned to the customer with a 12 month warranty and no need for programming.
The Alfa Romeo GT 1.9JTD was fitted with a Bosch EDC16C8 Engine ECU. We're able to fully test & repair this type of ECU unit so if you have an Alfa Romeo with an ECU fault, then get in touch today to find out how we can help you. You can email us, drop in or call 0208 853 5000.