You must keep up with the mandatory yearly MOT inspections as a car owner and keep your vehicle in drivable condition. Your car experiences wear and tear and needs maintenance and repairs, just like any other machine. Servicing appears to be a crucial component of your vehicle and its passengers' overall health, whether it involves a straightforward tyre change or a complete suspension replacement.
In addition, keeping up with repairs and maintenance extends the life of your vehicle, increases its worth at auction, and keeps you out of the hands of the law. How well you take care of your car affects everything, even your insurance. When you consider all the numerous services, MOTs, and other facets of owning a car, confusion will inevitably arise. What's the difference between a MOT and a service? is the subject we're addressing in this post.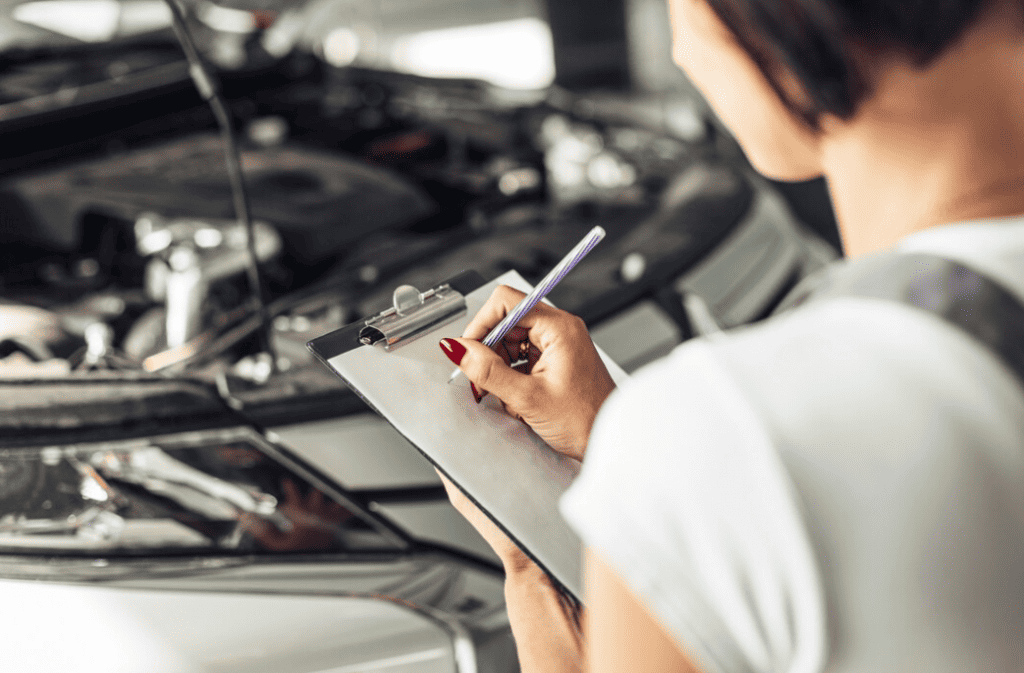 Let's start with the fundamentals and examine what MOT is.
What is MOT
The Ministry of Transport test, or MOT, is a yearly inspection needed by law that helps determine whether your car is roadworthy and confirms it is within the legal minimum limit set by the UK government. This applies to all forms of road transport, including motorcycles, vans, buses, and other vehicles besides cars. By making sure that every car has its essential components in functioning order, the goal is to maintain the roadways as safe as possible.
The MOT test involves a thorough inspection of both internal and external components to ensure that they are all operating at the expected level. The DVSA created the checklist, which is used to decide whether your car can be driven safely.
Once you are approaching your third anniversary, you must obtain a MOT certificate; thereafter, you must have an annual inspection completed before the approved MOT certificate expires. Make sure you're not paying more than the £54.85 government ceiling on the test, which is exclusive of VAT.
What happens then if you can't show the police a current MOT certificate when you're pulled over?
One, unless you can demonstrate that you are driving to the car service centre, you risk receiving a punishment of up to £1,000. Furthermore, if you don't have a current MOT, your auto insurance is also void. You can receive a fine and licence points as a result of this. When you want to renew your road tax, you cannot use an expired MOT.
Keep in mind that a MOT involves a lengthy list of inspections but does not involve any repairs or replacements of parts or components. It simply determines whether a component is operating at the bare minimum required level.
During an MOT, a mechanic will examine these areas:
The vehicle's plate number 
Licence plate 
Emissions of Light
Wipes and a bottle of washing
Suspension and steering 
Horn
Windscreen
Bodywork
Seat belts and seats
Energy system 
Mirrors
Tyres and wheels 
Doors
Brakes
Even if you pass a MOT, you won't automatically avoid service or repair for another year. You will still need to service, maintain, and, if necessary, replace the basic parts because a MOT examines them and rates them on the very minimal operating standard.
Car Service: What Is It?
Car servicing includes non-legislated maintenance and repair operations. You choose the time and method for doing this. For instance, you should take your car to a service shop for help, counsel, and repair if your engine heats up quickly and you can't figure out why.
As they both take care of the many components of the car, a MOT and service appear to be extremely similar. However, the service goes further and performs several part replacements and repairs, as well as topping off the vehicle's fluids, etc. This aids in enhancing vehicle performance and addresses the problem before it poses a danger to life.
You can choose from a variety of car services based on your assessment or the advice of your reliable mechanics. Other than keeping your car in drivable condition, there are no legal regulations in this location. Only when something goes wrong or you are having a driving difficulty that does not seem to be getting better can you visit the service centre? The garage performing the work will determine the servicing and inspections.
There are various kinds of automobile services, such as full car services, significant vehicle services, and interim car services. The cost of these services depends on how many miles you've driven your automobile or how long it's been since your last checkup. Numerous branded automobile services are also available from independent garages or franchises. Everything is dependent on the spending limit, the deals, and, of course, the work of the auto repair shops.
How do a MOT and service differ from one another?
Many people think they do not need to visit a service centre and spend more money if they have passed their MOT test. This is a risky supposition. First off, a MOT does not perform an in-depth investigation; it just checks the fundamental components of your car. Since an automobile is a complex machine with sophisticated elements, passing a MOT test does not absolve you of responsibility for maintenance.
Second, a MOT is the simplest sort of inspection used to ensure that your car is safe. Your vehicle will pass the MOT if the engine oil level is higher than the required amount. However, that does not guarantee that it is higher than necessary two months following the MOT. You would have to examine it and make a decision about this.
Your car will be examined during a MOT, and if it has problems like a clogged air filter or low tyre pressure, it will fail the test. You must then service your vehicle and obtain the current MOT to pass the MOT.
Read more: The New MOT Rules That Are Now In Effect!
Maintaining the health and condition of your car requires both servicing and a MOT. As a vehicle owner, you should choose both since one cannot make up for the other. Choosing a servicing package that includes a free MOT is a fantastic alternative. After that, you can repair your vehicle and maintain it in top shape while receiving a free MOT.
I hope that adequately explains the distinction between a MOT and a service. Please feel free to leave any further questions in the comment section below.