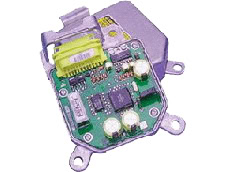 What Is An ECU?

Each car is installed with several ECU units. ECU stands for "Engine Control Unit"
although the say term is given to electronic control modules of other systems.
There is an ECU for your engine management, one for your dashboard/lights,
one for your gearbox, one for your air bags, ABS and so on.
The engine ECU's are also known as ECM (Engine Control Module). Read more...