A Fiat specialist in Scotland has sent in a Magneti Marelli engine ECU from a 2001 Fiat Punto. Their customer had reported loss of power and poor running of the engine. Diagnostics showed the following fault code:
P0351 – Ignition Coil 1 Control Circuit
P0352 – Coil 2 Control Circuit
We received the ECU and booked it straight into the workshop for testing.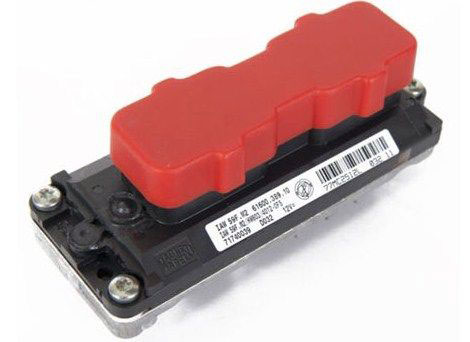 Initial tests did confirm the faults the customer was finding and we found both the primary and secondary coil circuits had failed. We repaired the coil circuits, re-worked the board and replaced any components which are known common faults – before sending the unit back to our customer with a 12 month warranty.
This 2001 Fiat Punto is fitted with a Magneti Marelli 59F Engine ECU and we're able to fully Test + Rebuild this ECU. If you have an ECU fault then get in contact with us today. You can email us, drop in or call 0208 853 5000.